Supplier Spotlight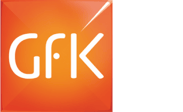 Crux's mission is to help data flow efficiently between data suppliers and data consumers, and we look to highlight major trends and developments impacting both parties. Today's spotlight features GfK. Our Q&A was conducted with Cedric Mertes, Commercial Director of GfK Boutique.
What is GfK?
GfK stands for "Growth from Knowledge," and this credo exemplifies how the company has served its clients over the past 85 years. GfK, a leading market research firm, tracks point-of-sale data at the most granular, SKU level from retailers, resellers, carriers, value-added resellers and distributors in over 75 countries on a weekly and monthly basis, giving clients the information to grow their businesses.
What type of clients do you work with?
GfK works with a range of clients, from manufacturers, to retailers, hedge funds, investment managers. GfK Boutique works directly with the investment managers, all primarily in Tech and Consumer Durables segments, including:
Component/Semiconductor Suppliers
Handsets
PCs/Tablets
GPUs
CPUs
Home Appliances
Home Audio
Action Cameras
Enterprise Software
IT Security
Enterprise Storage
Networking Equipment
Servers
Digital Cameras & Lenses
Action Cameras
Navigation Devices
IT Peripherals
Contact Lenses
Printers & Cartridges
Tires
TVs
Gaming Consoles & Software
Watches
Wearables
What are some examples across sectors of how GfK data is used?
Analyzing 5G penetration and content wins/losses in terms of end-customer adoption of 5G phones and which component suppliers are gaining dollar content in those devices.
Looking at memory DRAM and NAND content growth from an end-demand standpoint and their impact on supply and prices.
Identifying the end-demand success or failure of recent smartphone launches from Apple, Huawei, Xiaomi and Samsung, as well as their subsequent impact on the component suppliers of these devices across the Handset, TV and Wearable categories.
Identifying how the Gaming PC, Console and Server markets drive overall CPU and GPU demand and the impact on Intel, NVIDIA and AMD; analyzing the adoption of new gaming consoles from Sony and Nintendo, researching the success or failure of new product launches from Activision and Electronic Arts.
Monitoring share shifts at Sonos, Garmin and Logitech based on promotional activity ahead of key shopping events such as Singles' Day, Black Friday, the Lunar New Year, etc.
Quantifying the success of Alcon's new Daily Contact Lens and its impact on CooperVision's market share.
What trends are you seeing in the industry?
Many of our clients have new data analyst teams that prefer an FTP feed that allows them to manipulate the data themselves. Given the number of alternative data sets that have come to market over the years, we recognize many of our clients are looking to ingest as much raw data as possible.
However, given the continued demand for GfK's traditional fundamental products and analyst support, GfK has partnered with Crux to expand its resources to support additional delivery mechanisms, rather than shift resources from its traditional products; Crux has been instrumental in allowing GfK to better serve its clients.
How has the partnership with Crux affected the user experience?
By partnering with Crux, GfK is able to work with additional clients on a platform that is already built out, which eliminates the onboarding process and all the accompanying frustrations.
What has GfK's experience with Crux been?
Working with Crux has been an excellent experience thus far! The team is extremely diligent, responsive and timely throughout the data onboarding process. All forms of communication were clear and concise. GfK has an extremely granular data set and a large quantity of files, which can be challenging to traditional clients. Crux has been able to eliminate that challenge and streamline the process. GfK will be launching new products outside of the consumer/tech industry and looks forward to working on additional datasets and clients with Crux in 2020!
To receive these updates, join our community.